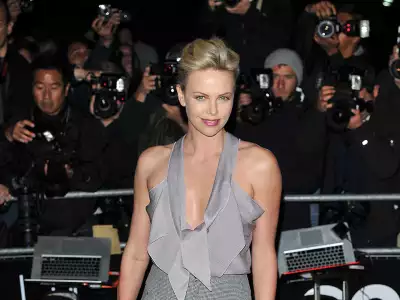 Charlize Theron
Charlize Theron, a name synonymous with talent and beauty, has etched her name in Hollywood's hall of fame with her exceptional acting prowess and humanitarian efforts. This article provides an in-depth look into the life and accomplishments of this acclaimed actress, from her early beginnings to her enduring influence on the world of entertainment.
Early Life and Humble Beginnings:
Born on August 7, 1975, in Benoni, South Africa, Charlize Theron's journey into acting started in her homeland. Her early life was marked by a blend of talent, beauty, and determination that would shape her future in Hollywood.
The Breakthrough Role:
Charlize Theron's breakthrough moment came with her portrayal of Aileen Wuornos in the film "Monster" (2003). Her transformative performance garnered widespread critical acclaim, earning her an Academy Award for Best Actress. It marked the beginning of her ascent to Hollywood stardom.
Versatility and Critical Acclaim:
Theron's career boasts a diverse range of roles, showcasing her versatility as an actress. From action-packed blockbusters like "Mad Max: Fury Road" (2015) to emotionally charged dramas like "North Country" (2005),she consistently delivers riveting performances that captivate audiences and critics alike.
Awards and Recognition:
Charlize Theron's extraordinary talent has earned her numerous awards, including an Academy Award, a Golden Globe, and a Screen Actors Guild Award. Her contributions to the world of cinema have solidified her status as one of Hollywood's most celebrated actresses.
Philanthropic Efforts:
Beyond her acting career, Charlize Theron is known for her philanthropic endeavors. She founded the Charlize Theron Africa Outreach Project, which focuses on supporting African youth in the fight against HIV/AIDS. Her advocacy work reflects her dedication to making a positive impact on the world.
Ongoing Impact and Future Ventures:
Charlize Theron continues to be a prominent figure in Hollywood, with exciting projects on the horizon. Her dedication to storytelling, her advocacy work, and her enduring influence in the world of film ensure that her star will continue to shine brightly.
Conclusion:
Charlize Theron's journey from a young girl in South Africa to an iconic Hollywood actress and humanitarian is a testament to her talent, beauty, and unwavering commitment to her craft and causes she cares about. Her unforgettable performances, versatility, and her profound impact on societal issues have endeared her to audiences and peers alike. With her star still ascending, Charlize Theron remains a timeless and celebrated presence in the world of entertainment.