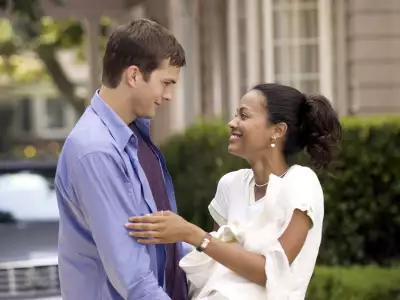 Zoe Saldana
Zoe Yadira Saldana Nazario, born on June 19, 1978, in Passaic, New Jersey, is a versatile American actress known for her remarkable performances in film and her pioneering roles in the science fiction genre. With her talent, beauty, and dedication, she has become a respected and influential figure in Hollywood.
Zoe Saldana's early life was marked by a multicultural upbringing, as her mother is Puerto Rican and her father is Dominican. This diverse heritage would later influence her career choices and advocacy for cultural representation in the entertainment industry.
Her acting journey began with theater, where she honed her craft and gained recognition for her talent. Her breakthrough came with her role in the film "Center Stage" (2000),in which she portrayed a young ballet dancer. This early success led to opportunities in both film and television.
Saldana's rise to prominence came with her roles in major film franchises. She joined the "Pirates of the Caribbean" series in "Pirates of the Caribbean: The Curse of the Black Pearl" (2003) and later became an integral part of the Marvel Cinematic Universe (MCU) as Gamora in "Guardians of the Galaxy" (2014) and its sequels. Her portrayal of the green-skinned, ass-kicking assassin made her an iconic character in the superhero genre.
In addition to her work in blockbusters, Zoe Saldana has displayed her versatility in a variety of roles, including in films like "Avatar" (2009),where she played Neytiri, a Na'vi princess, and "Nina" (2016),in which she portrayed the legendary singer and civil rights activist Nina Simone.
Saldana's dedication to her craft goes beyond acting, as she has voiced her commitment to diversity and inclusion in the entertainment industry. She has been a vocal advocate for greater representation of women and people of color in film and television.
With her talent, dedication to important causes, and influential presence in Hollywood, Zoe Saldana continues to be a celebrated figure, inspiring both audiences and fellow actors with her impactful performances and commitment to cultural diversity in the world of entertainment.